Soitron IoT water solution offers a wide range of possible applications in a variety of business and operating segments of water companies, with benefits for both the company and water consumers. Our solution replaces manual water consumption metering, enables easier detection any losses and water leaks, as well as unauthorized consumption or possible water contamination and any system pressure drop.
Meter reading of water consumption, flowrate and other operating parameters
• Water pressure
• Temperature
• Level of drinking or and sewage water
• Hazardous gases concentration
• Space flooding
• Basic water quality parameters
Access monitoring
• Door and hatch open/close monitoring
• Sensors for the presence of people
• Emergency assistance
Collection, processing and analysis of data IoT sensors
• Billing water meters
• Operating water meters
• Water sources
• Pumping stations and other water management sites and facilities
We provide support for specialized Low Power Wide Area Networks (LP WAN) with a high level of security and robustness to interference for IoT systems provided by their operators in Slovakia.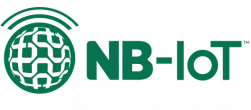 LOTT application software
Our LOTT software solution provides functions necessary
for collecting, processing and displaying data from IoT
devices

Provides a modern and responsive web user interface that
supports access from computers and mobile devices

Multi-tenant architecture
Scalable and flexible infrastructure enabling advanced
data analysis

Developed based on requirements of water companies

The LOTT system comprises 3 basic modules – Device Manager, Operator Portal and Consumer Portal.
DEVICE MANAGER
The module designed to support IoT device management allows to:
• Add, remove, change and configure IoT devices
• Group, filter, and perform bulk operations with all IoT devices in one place
• Installation Sheet – an application designed to support the installation of IoT
devices at onsumption/metering places.
CONSUMER PORTAL + APPLICATION
For customers of water companies. Accessible online or through a mobile app. It provides customers with detailed information and allows them to configure alerts for events such as:
• Non-stop consumption for 48 hours,
• Consumption during "night-time" period possibly indicating water leakage,
• Exceeding a specified consumption limit,
• Exceeded consumption over a specified period of time.
OPERATOR PORTAL
For personnel of water companies and other entities. Displays data and information collected from billing household and industrial water meters and other sensors are provided to users
• Overview of status of all devices, their location and the last sent value
• Daily development of measured parameters and averages at individual offtake and metering points
• Allows grouping of devices to display aggregate summaries and identify unbilled water
AVAILABILITY & RELIABILITY
A cloud service running in a certified data centre
Optional on-premise installation within the customer's infrastructure
Compliance with security and privacy standards
Safe management of access to individual modules based on user roles
24/7 monitoring and support
Service Level Agreement (SLA) tailored to the customer