We are an international IT services provider. We believe that our passion for challenges, broad experience, flexibility & scalability of our solutions allow us achieve goals seemingly difficult to attain.
Continuous improvement is our life-style. We constantly strive for innovation & better performance.
Soitron's history goes back more than a quarter of a century ago when four young information technology enthusiasts decided to established Tronet Company (estabilish in 1991 in Bratislava, Slovakia).
The founders of the company believed that with broad mindedness, creativity and the ability to understand the businesses of their clients they would be able to innovate and push their IT projects forward.
Their attitude enabled company's growth and expansion into six CEE region countries and the United Kingdom. The values that led to this success turned out to be timeless. Today – enthusiasm, innovation and desire for improvement are characteristics of all Soitronees.




Regional presence in 7 countries
Soitron group regional presence
We are currently one of the largest IT service providers in Central and Eastern Europe with offices in Slovakia, Czech Republic, Bulgaria, Romania, Turkey and Poland.
We employ over 800 qualified and experienced specialists from our state of the art delivery centers and technical training facilities. We are strategic partners with leading technology companies including: Cisco, Microsoft, Oracle, Avaya, IBM and HP to name a few. Soitron is also one of the very few Cisco Master Unified Communications accredited companies in Europe.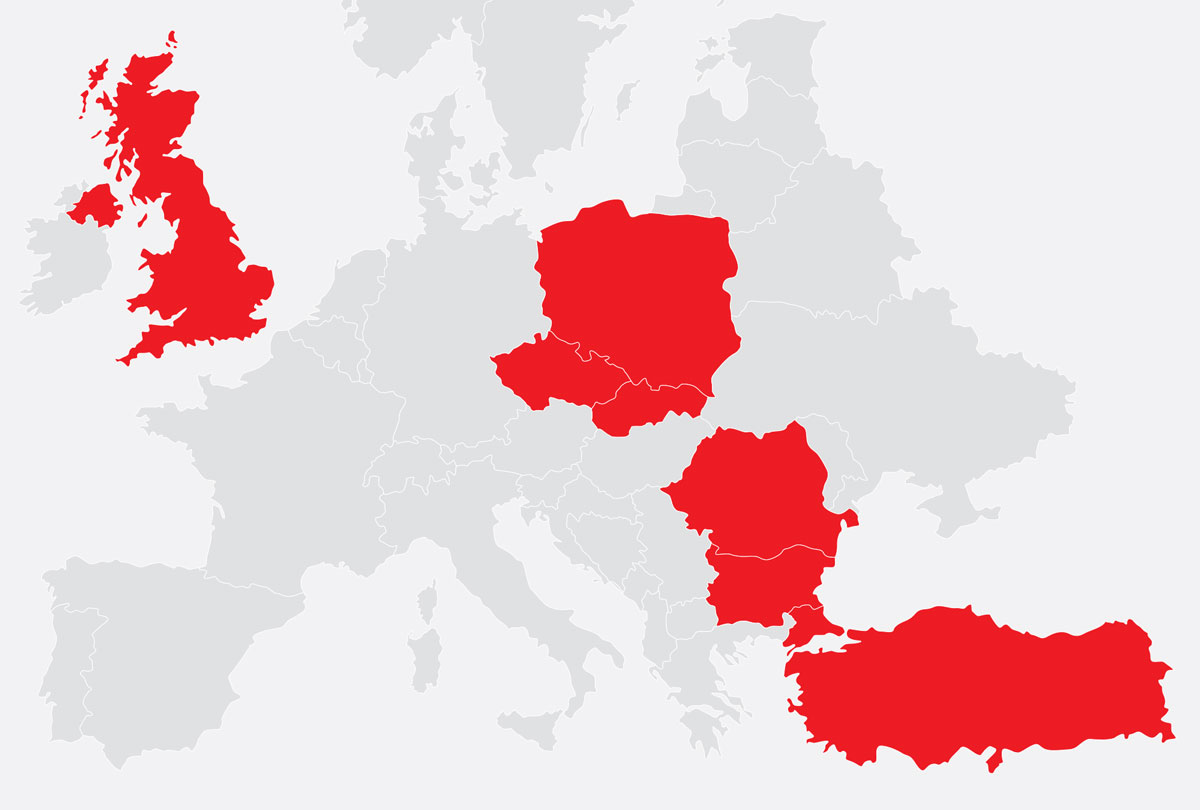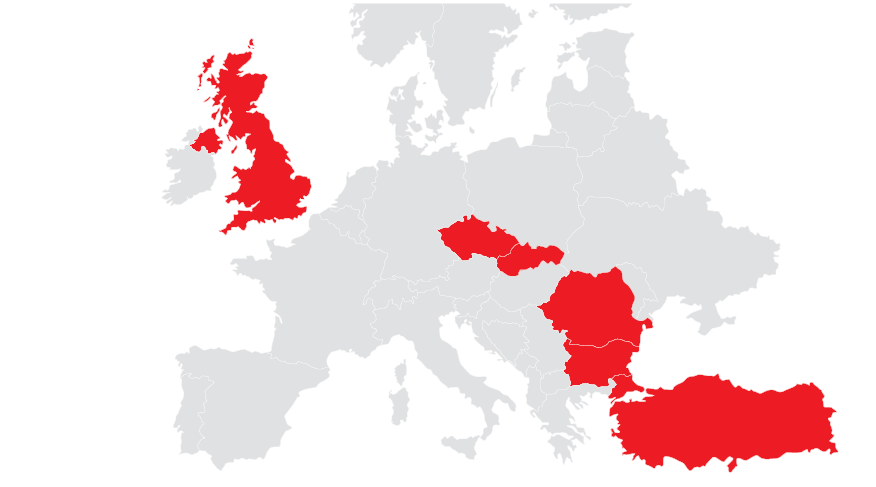 POLAND
SOITRON, s.r.o.
ul. Domaniewska 37
lok. 2.43
02-672 Warszawa
SLOVAKIA
SOITRON, s.r.o.
Plynárenská 5
829 75 Bratislava 25
Slovak Republic
CZECH REPUBLIC
SOITRON s.r.o.
Pekařská 621/7
155 00 Prague 5
Czech Republic
BULGARIA
SOITRON LTD
XS Tower
5 Panorama Sofia Str.,
fl. 1 Sofia 1766,
Bulgaria
UNITED KINGDOM
SOITRON LTD.
20 Farringdon St
London EC4A 4EN
United Kingdom
ROMANIA
DATANET SYSTEMS, s.r.l.
Sfântul Elefterie Street, no. 18,
Elefterie Building, Ground Floor, Room DSS,
District 5, Bucharest
Romania
TURKEY
SEKOM A.S.
Ankara Ticaret Merkezi-A Blok, Kat:15
06520 Ankara
Turkey
LOCATION
We want to be close to our customers and partners – that is why their location strategy & investments are reflected in our location strategy and plans.
DYNAMIC DEVELOPMENT
Poland is one of the most dynamically developing IT services markets in Europe & WW.
HUMAN CAPITAL
In Soitron we believe in human capital, and Poland is highly valued for its highly qualified IT staff.
Bartosz Skalski
Business Development Director
Martina Hummelova
Marketing Director
Zoltán Vašš
Financial Director
Tomáš Turkovič
Director For Outsourcing
Ondrej Smolár
Managing Director Soitron Group
Marian Skákala
Chairman of the Board
We are customer-centric organization. We believe in the individual approach towards our clients, flexibility in our solutions, but above all we always want to excel in what we do. Continuous improvement lies within the nature of our performance. Even the simplest projects we try to undertake as a unique challenge, and provide our customers with value add solutions.