A growing numbers of global businesses now trust Poland's IT experts to support and lead their IT projects to success.
Ten years ago, Polish outsourcing was confined to just Warsaw and Kraków. Now the country has more than 16 cities, including Tri-city, Kraków, Lodz, Wroclaw, Poznan and Katowice, receiving multinational work and investment.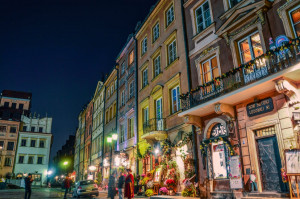 Furthermore, Polish IT specialists remain to be perceived as one of the best in the world and continuously demonstrate to have the expertise and the right tech-enabled tools to deliver best practices to help global businesses align their IT needs with overall business objectives.
Without doubt, Poland is set for big things. Our head of Soitron PL, Bartosz Skalski, and Daniel Olsson, director at Soitron UK, disclose more to you in the article.
Enjoy your reading of An IT Manager's guide to outsourcing in Poland.